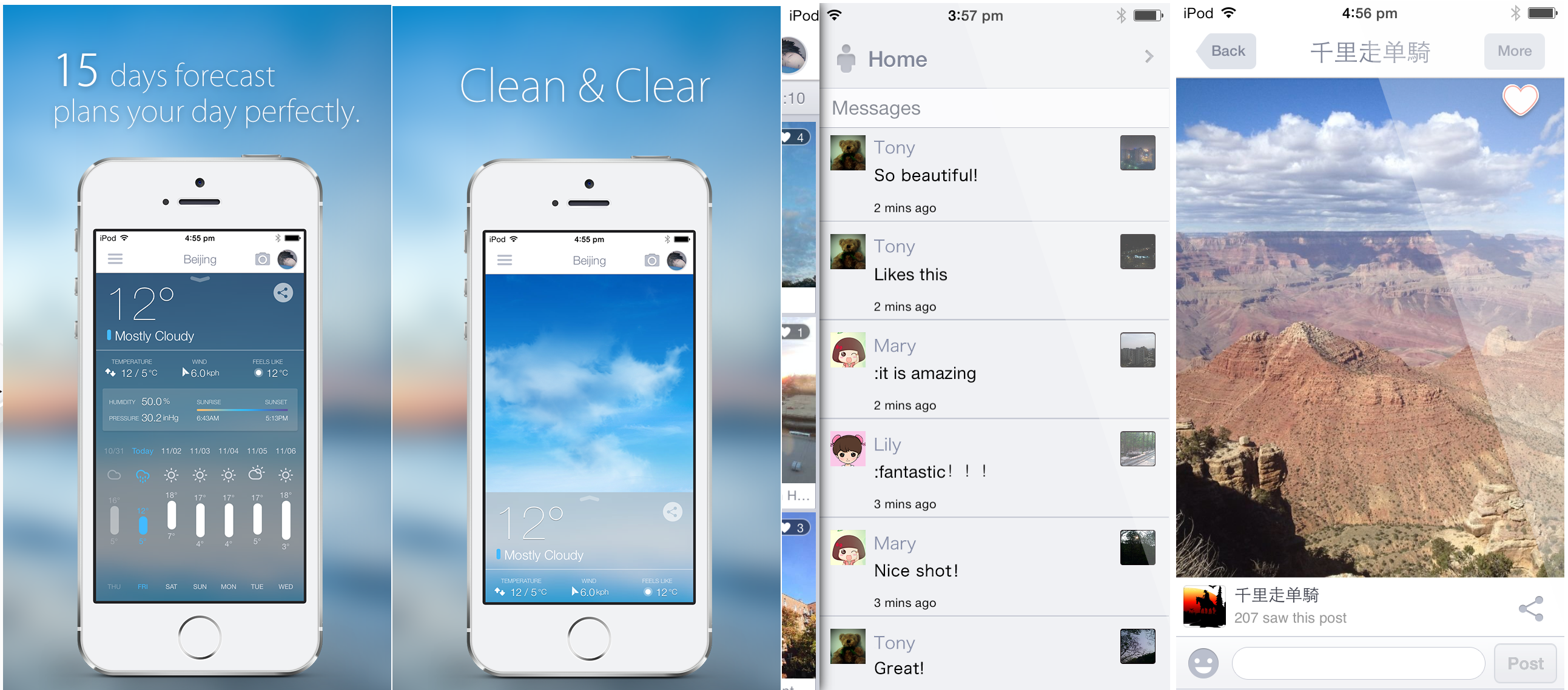 MoWeather may be the best weather app in store 2014?
Check it out in App Store. You tell us!
*** 100,000 weather pictures everyday tell you the most accurate weather ***
- Experience the weather like never before.
- Enjoy the comfort from latest accurate forecasts.
- Plan your personal/business life better.
- Catch beautiful moments at your location.
- Share your discovery journal with the world.
- Explore new dimension from people live in the same city.
- Give a like on the picture you like.
- Shorten the distance with your favorite cities.
Features :
-Simplified setting and neat layout.
-Customized units swift.
- Auto refresh 15-day forecasts.
- Share friendly functions.
- Endless picture stream.
- All-in-One social sharing hub.
- Personalized moment timeline.